Studio128 is situated on the first floor of 128 Johnsonville Road. Our very on New York loft style appartment With a great views of jville.. 2018 latest tanning capsule from Hapro international... Outstanding staff, it's no wonder we're the number one hair Studio in Johnsonville! We also have Beauty Therapy -ourTherapist Tamara, ready to help you feel your best!
MINZ
THE BOSSETT (Manager/ Director/ Trainer)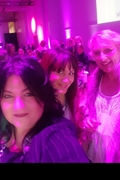 With a vast experience of over 22 years, what I love about this industry is seeing the transformation I can achieve on my clients looks, their wellbeing and what they are getting from feeling brand new. I'm always on the lookout for new techniques and trends. I love creating and coming up with new ideas in colouring/ cutting before implementing them on clients. I have been Hair Stylist for the Vodafone Music Awards in Auckland 2 years running and, a stylist for many weddings/ photos shoots.
Deidre Matthews
Senior Stylist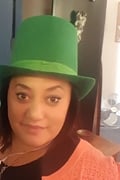 I am a Senior Stylist with over 8 years' experience who welcomes the whanau. Being a mother of four I am back into the swing and creativity of hairdressing whilst driving my MPV!
AWESOME
Owner/ Director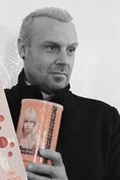 John (along with Miranda) opened Studio128 on 25/8/2011 here in Johnsonville, after opening Blue Cube hair studio in Auckland in 1985. John has also worked alongside June Dally Watkins Modelling Agency as personal grooming & stylist, Fashion Quarterly magazine as model & stylist, Style magazine as consultant for hair beauty and as a model, Strip magazine, TV commercials, Bendon Underwear model and 4 years on the TV show Sale of the Century as a model. John is still owner director of Blue Cube.
128 Johnsonville Road, Johnsonville, Wellington
(04) 478 6128
Tuesday

Wednesday

Thursday

Friday

Saturday

10:00am - 8:00pm

9:00am - 4:00pm

10:00am - 8:00pm

10:00am - 6:00pm

9:00am - 5:00pm