Studio128 is situated on the first floor of 128 Johnsonville Road, our very own New York loft style apartment, with great views of Johnsonville. Also on site we have the latest 2018 tanning capsule from Hapro international. With outstanding staff, it's no wonder we're the number 1 hair Studio in town. We also are in the process of introducing new to our team here at Studio 128 Sophora Beauty Therapist and an exciting new Collagen bed in store very soon. Sophora ,s. Qualified Beautician is instore starting Thursday 17th May to cater for all your beauty needs. please feel free to contact through Studio 128 on 044786128 for any inquireries.
MINZ
THE BOSSETT (Manager/ Director/ Trainer)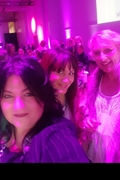 With a vast experience of over 22 years, what I love about this industry is seeing the transformation I can achieve on my clients looks, their wellbeing and what they are getting from feeling brand new. I'm always on the lookout for new techniques and trends. I love creating and coming up with new ideas in colouring/ cutting before implementing them on clients. I have been Hair Stylist for the Vodafone Music Awards in Auckland 2 years running and, a stylist for many weddings/ photos shoots.
AWESOME
Owner/ Director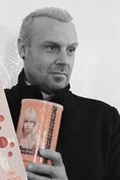 John (along with Miranda) opened Studio128 on 25/8/2011 here in Johnsonville, after opening Blue Cube hair studio in Auckland in 1985. John has also worked alongside June Dally Watkins Modelling Agency as personal grooming & stylist, Fashion Quarterly magazine as model & stylist, Style magazine as consultant for hair beauty and as a model, Strip magazine, TV commercials, Bendon Underwear model and 4 years on the TV show Sale of the Century as a model.
BEAUTY ROOM 128
DEIDRE MATTHEWS
Senior Stylist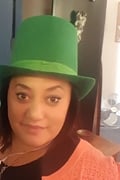 I am a Senior Stylist with over 8 years' experience who welcomes the whanau. Being a mother of four I am back into the swing and creativity of hairdressing whilst driving my MPV!
128 Johnsonville Road, Johnsonville, Wellington
(04) 478 6128
Tuesday

Wednesday

Thursday

Friday

Saturday

10:00am - 8:00pm

9:00am - 4:00pm

10:00am - 8:00pm

10:00am - 6:00pm

9:00am - 5:00pm